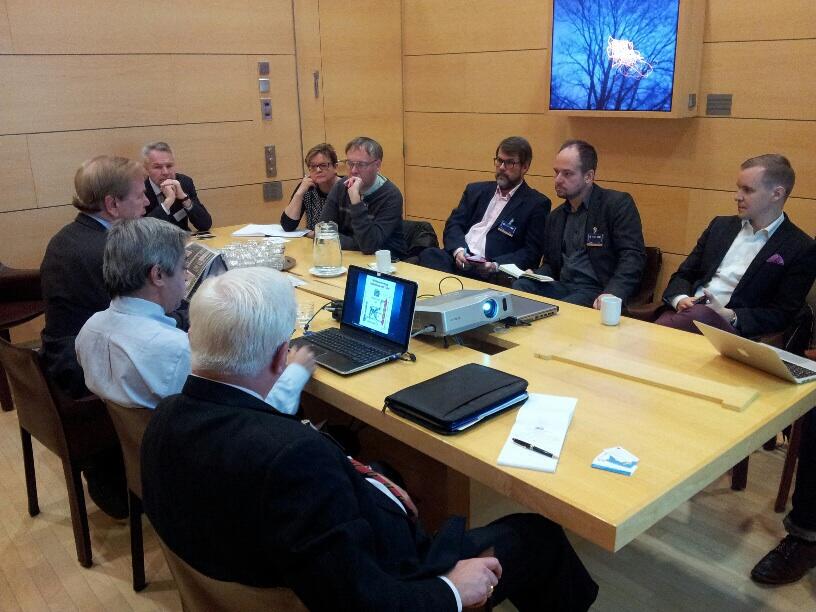 Brillouin Energy, Pekka Haavisto, American Defense 
Robert E. Godes from  Brillouin Energy
A great round table meeting with government industry and scientific community of Finland today at the parliament building in Helsinki Finlan

— Robert E. Godes (@regsoft) October 31, 2014
Pekka Haavisto,  previously minister of international development in Finland.
Energiateknologian kehittäjiä Kaliforniasta. "Tuskin Edison arvasi, miten nopeasti keksintö tulikin käyttöön." pic.twitter.com/OOrM2lT42O

— Pekka Haavisto (@Haavisto) October 31, 2014
@Pawik all but the most pathological disbelievers change their tune after talking with me. Had a great meeting at Statoil in Norway as well.

— Robert E. Godes (@regsoft) November 3, 2014
Van Hipp.  American Defense International in Norway the 3 of nov.
I always feel at home in #Norway. They drink RC Cola! Now if I can just find a #MoonPie! #softdrink #RCCola pic.twitter.com/QxuQEP9CcV

— Van Hipp (@VanHipp) November 3, 2014
atu Helynen from VTT Finnish Technical Research???
Postade by David
Go to the Forum if you want to write Comments on this Topic!